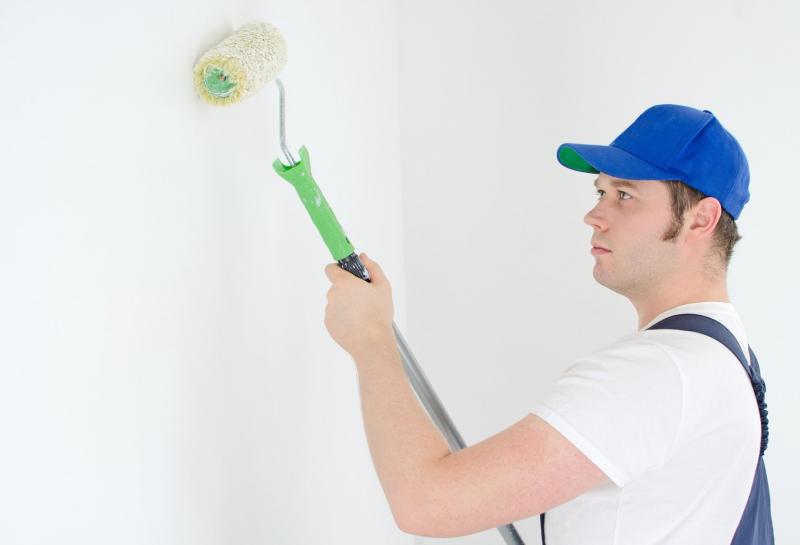 Austin Interior House Painting
At Top of the Line, we offer a wide array of painting services, including interior house painting. Long before you choose your curtains, carpets and furnishings, you need to choose the right paint for your Austin home. From choosing the right color and type of paint, to ensuring that your walls get the smooth and royal treatment, we provide it all! Give us a call today at 512-379-6323, and learn how we can help you get the dream walls you desire!
Our expert Austin professional painting contractors know that when it comes to great-looking walls, preparation is half the work. Therefore, our painting contractors focus on sanding and scraping the walls, to remove all traces of dirt, and get debris and loose paint off. We use state-of-the-art hand tools, including sanding and power tools, to ensure the walls are smooth enough to receive that first coat of paint. At Top of the Line paint contractors will ensure that all cracks or damaged areas in the wall are patched up and smoothed out.
The Process: How we Work
Once surface preparation is done, we will begin applying coats of paint, with as many coats required to give you that smooth and luxurious finish. We ensure that there is no damage to any existing surfaces or floors in your home, and are certain that all surfaces are protected using cloth covers, paper, tape and other shields.
The painters at Top of the Line, include only the most talented craftsman who use only top quality materials. We will use hand brushes on corners and other delicate areas that may be difficult to reach to make sure they are covered. The result is a truly luxurious looking wall that is a piece of art all by itself.
To learn more about how you can get started with giving your walls the ultra-luxurious treatment they deserve, call Top of the Line for professional interior house painting services. We will provide you with sample colors and a demonstration that will help you make up your mind about the colors you wish to see in your home.
Call an expert Top of the Line professional painter today at 512-379-6323.