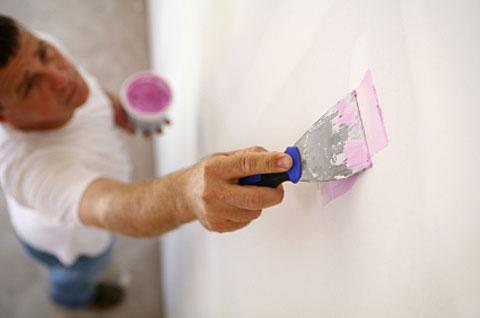 Austin Drywall repair and Painting
When it comes to something as important as drywall repair and painting services in the Austin area, why settle for second best? The professional painting contractors at Top of the Line offer professional drywall repair and painting services that are designed to last for years.
Damaged drywall or holes in your drywall can ruin the look of your interiors. Don't make the mistake of simply hiring a painting contractor to apply a coat of paint to the walls in the hope that nobody will notice the damaged drywall. Imperfection is always more obvious than all the beauty that surrounds it.
Your drywall needs to be fixed first and fixed completely, before the wall is repainted. That way, you have strong, stable wall, and paint that runs smoothly across. Get your drywall issues fixed before you decide to get your walls painted.
Damaged Drywall? Call us!
Unfortunately, damaged drywall in the Austin area is more common than you know. Drywall is extremely easy to install, and is one of the most popular building materials in the Austin area, but over a period of time, moisture impact, and other factors can cause damage to your drywall. When that happens, you will find unsightly looking dents in your walls. The worst thing that you can do is to attempt to fix the dent yourself, or to hire a local handyman to do so. Instead, look to the Top of the Line expert drywall repair and painting contractors to fix your drywall, and have it looking new, smooth, and with a flawless, continuous texture.
Looking for a drywall repair and painting contracting service in one? Look no further. Call us to speak to an expert drywall repair and painting service at Top of the Line. Our expert drywall repair and painting contractors will use high-quality materials, and proven techniques to fix the drywall, and get your wall looking new with fresh paint in no time at all.
Call us at 512-379-6323 for a consultation today.